Email Archive Solutions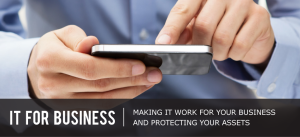 Your business needs and no doubt has email security. However, a significant number of businesses are unaware of the need and benefits of Email Archive Solutions.
There is a common misconception that email archive and backup are similar or identical – and only one is required.
An email backup is a point-in-time snapshot. An email archive is a protected record of all email communications over a period of time, together with rules governing how long those records are kept, and search capabilities to locate one or more messages. The solutions are complementary.
An Email Archive Solution will help your business:
Comply with a growing litany of regulations that require retention of electronic communications

Offload storage requirements for your mail server and speed up system performance

Have a verifiable record of emails in the event of any disputes or litigation – backups alone won't help

Protect the enormous amount of intellectual property contained in your businesses historical email
If you would like further information on how our email archive solution can help your business just get in touch.